Make a statement and decide in style. A Boardroom table is an iconic feature in a room where business meetings are held and important decisions are made. View our boardroom chairs range.
Showing 1–20 of 84 results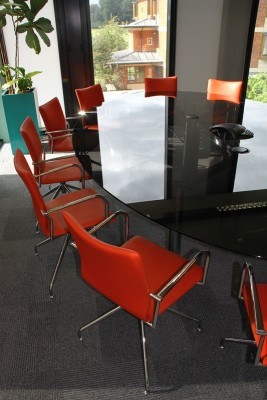 Solid Mirror polished Chrome plated Steel legs paired with equally reflective and glossy glass make this made to order Glass Meeting Table a piece of furniture to be proud of.